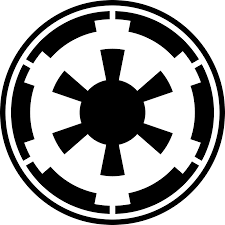 Welcome to Stormtrooper Wiki!
We are currently editing 127 articles, and you can help us! Warning! This wiki may contain spoilers!
About Stormtrooper Wiki
Welcome to
Stormtrooper Wiki
, a fan created wikipedia platform consiting of information on various units and varients of
Stormtroopers
in the Star Wars Universe, both Canon and Legends. There are
127
articles
on the wiki, and we are still growing since this wiki was founded in March of 2016. Anyone can edit on this wiki, as long as the content is relevent to the Stormtroopers of the Star Wars Universe, including stormtrooper varients, weapons, and equipment.
Featured Article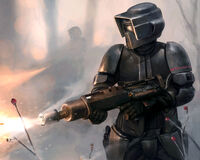 Storm Commandos, also known as Shadow Commandos, Imperial Stormtrooper Commandos, and Shadow Scouts, were units of Imperial Commandos that were made up of non-clone personal and used lightweight
Scout Trooper
armor with a darker black coloration. They were equipped with a
standard blaster
and a flamethrower. Most storm commandos would switch their lightweight armor for a newer Elite Storm Commando armor or even Coruscant Guard
Shock Trooper
.
(Read more...)'
Poll
What is your favorite stormtrooper faction?

Need Help?
If you have any questions or concerns, ask one of the Stormtrooper Wiki's Admins!
Famous Quotes
"I've waited thirty years for this. I still remember my last orders. The day the real war began."

―Iden Versio
Affiliates

Official Affiliates


Remember to vote on the nominations!
Ad blocker interference detected!
Wikia is a free-to-use site that makes money from advertising. We have a modified experience for viewers using ad blockers

Wikia is not accessible if you've made further modifications. Remove the custom ad blocker rule(s) and the page will load as expected.